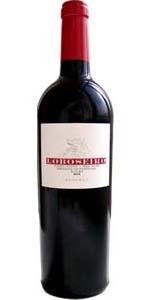 Loboseiro Reserve Red Wine 2011 - Douro - 750ml
Limited Single Estate Production: 6.666 bottles.
2011 was one of the most amazing production years of the last 50 years, considered as good as 1963 (one of the three best production years of 20th century)
Deep ruby-red wine colour. In the nose some wood, plenty of elegant red fruits. In the mouth it is dense, rustic, perfect acidity, plenty of elegant wild fruits, dry with quality hints of oak wood, complex with a long finish. A true Douro wine style!
€14.95
Open 1 1/2 hour before drinking. Perfect with roasted red meat, Smoked Saussiges, Medium Strong Cheeses.