We have at your disposal a wide and carefully made selection of Wines & Spirits! We Ship all over the world!
A family company with more than 45 years of experience in the wine & Spirits business, specializing in Wines, Spirits & Portuguese gourmet products.
We have over 4.000 Wines & Spirits available and about 500 brands of Portuguese Gourmet, such as Olive Oil, honey, traditional jams, fish tins, salt, salt flower, etc...
There are at your disposal 7 Wine Shops & Gourmet in Lisbon-Portugal and 2 Wines Shops & Gourmet in Germany .
Please contact us if you look for any product, you do not find in our web selection:
wine@napoleao.co.pt or phone nr.(+351) 21 886 11 08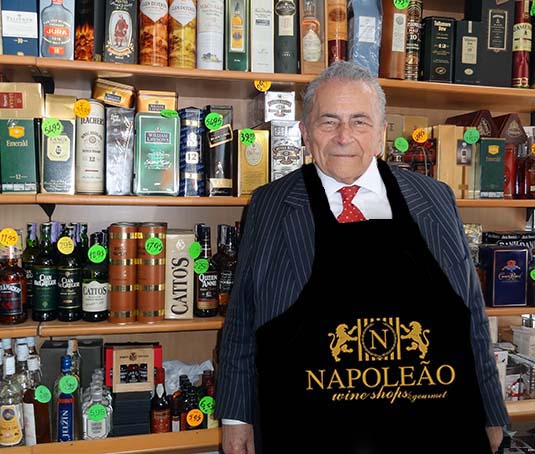 Francisco Napoleao, born in 1932 and founder of NAPOLEAO - Wine Shops & Gourmet in 1969. "The Big-Boss"
---